WHAT WE STAND FOR
Mission
Develop young leaders on and off the field who are conscious decision-makers by focusing on the mind and body.
VISION
Use soccer as a common ground to create a sustainable youth leadership ecosystem that will drive powerful community service and personal success.
CORE VALUES
Accountability
I own my actions, I make no excuses.
Community
I look beyond myself on and off the field.
Humility
I always have room for growth as a player and as a person.
Integrity
I do what I say I am going to do.
Meritocracy
I must earn what I want.
Respect
I treat people as they want to be treated.
What We Deliver
SDFC™ or San Diego Football Club™ is a youth leadership academy that is club-agnostic and designed to complement the thriving local Southern California competitive club soccer environment. For motivated boys and girls with birth years 2003-2011, on Fridays and Sundays we provide year-round additional high-quality training. SDFC™ was founded by four local San Diego fathers and is run by one of the existing founders and a dedicated board who are committed to the community, and all with their own children in the program. They are assisted by a team that includes Technical Directors who are Barcelona and Porto-based ex-professional players and current coaches with experience at Espanyol and FC Barcelona, Porto, a local Director of Coaching from Porto, executives from an MLS club and Adidas, a coach from the U.S. national team, current professionals, current collegiate players, academy coaches from clubs in the Barclays English Premier League, a Sports Nutritionist who works with Olympians and other elite athletes, an ex-NFL professional player who teaches Speed and Agility, a Mental Performance Coach, and a Nike Soccer designer.
METHODOLOGY
We believe in the possession-based methodology made famous by FC Barcelona and integrating this methodology with the FC Porto's focus on developing creative, individual players who can stand out. We live in the US, we understand that we must develop players to be able to adapt to any and all environments. We are not dogmatic in our approach. Our focus is on developing players only. We are in constant pursuit of excellence to deliver the best and latest methodology and systems to help players in US and San Diego in particular to become the best they can. Through our Technical Directors and Board of Advisors we have access to the best practices and curriculum from professional European and South American youth academies. Our method is delivered authentically by multiple Directors of Coaching who were raised with these philosophies, and taught with consistency amongst our local coaching partners. This philosophy focuses on technique, defensive intensity, controlling the game, and playing the ball along the ground while promoting developing the individual player to stand out. It is creative and attacking, and described as a beautiful way to play.
DEVELOPMENT
We are about teaching good habits. To do so we emphasize attention to detail, technique, the formation of instincts, and create an ideal developmental environment where motivated players can train with other motivated players from around the area regardless of club affiliation. We further focus on developing players that fit the model of US Soccer. We deliver a progressive curriculum, with intense professional-like sessions, in a nuturing setting that lacks the pressure of winning but rather celebrates development. We encourage players to be accountable for their own progress and learn to self-motivate. We bring this to San Diego to support both local player and also local coach professional development.
EXPOSURE
We expose players to the European interpretation of the sport of soccer and way of life. We have access to European academies through our advisors and partners. We travel and train internationally to teach different ideas of living. Our players are exposed to fellow youth from all walks of life and from throughout Southern California.
LEADERSHIP
We capitalize on the leadership lessons that abound in a team sport like soccer, and use them to impact the lives of our young members with the goal of driving community service. Progression through the program is closely tied to community leadership initiatives. We use any opportunity to extol upon participants lessons regarding our Six Core Values: Accountability, Community, Humility, Integrity, Meritocracy and Respect. As players advance, they are asked to take on leadership responsibilities within the sessions with the aim of developing self-confident individuals who are excellent community citizens.
ENVIRONMENT
We offer professional quality pitches and beautiful facilities throughout north San Diego County area, and professional services such as Speed and Agility, Sports Nutrition and Mental Performance Coaching. Here you will find a community of like-minded coaches and players from multiple different clubs throughout Southern California.
Partners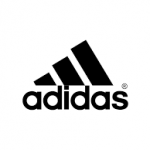 ADIDAS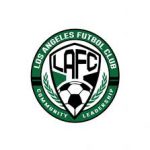 LAFC LEADERSHIP ACADEMY

NIKY'S SPORTS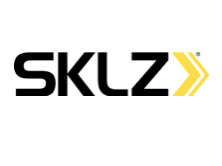 SKLZ